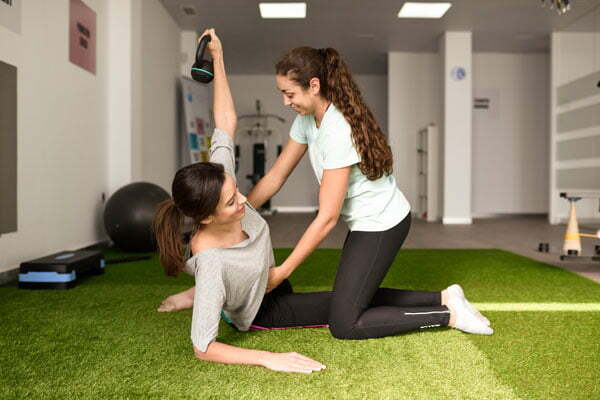 For patients that have reached their short/long term goals during physical or occupational therapy but are still unable to return to work, our reconditioning/work hardening programs may be beneficial. These programs are designed for those who have experienced work-related injuries, serious motor vehicle accidents, or other significant trauma that resulted in moderate injuries. The program goals are to facilitate a customized and progressive exercise program related to the ailments of the injured worker and their specific job requirements/tasks.
What Is Reconditioning/Work Hardening?
A reconditioning/work hardening program is a Physiotherapy-based active rehabilitation program designed for clients who are unable to return to work after being off for a prolonged period due to injuries.
A work hardening program aims to increase the strength and flexibility of a client. This can be done through exercise and work-simulated tasks to allow for a quicker return to work. Patients will receive education on proper body mechanics and movements, as well as risk factors for work-related injuries. This is to ensure that a client may return to their job duties without increasing the risk of recurrent injuries.
Benefits
There are specific benefits for clients who go through a work conditioning program, such as the following:
Understanding the practice of proper body mechanics
Learning what activities and job duties can be done safely
Increasing the body's tolerance toward functional activities
Increasing muscle strength and endurance
Decreasing pain and stiffness
Restoring the client's quality of life.
Goals
The goals of the work hardening rehabilitation program may include:
Educating the clients on effective pain management techniques
Educating and demonstrating safe lifting/carrying techniques, as well as proper biomechanics to perform appropriate functional abilities to reduce the risk of injury
Increasing the patient's range of motion, flexibility, and strength
Restoring the functional and physical abilities to perform job duties correctly
Improving cardiovascular conditioning
Performing work-simulated movements that are specific to the injured worker's job and tasks
Gradually returning the client to their job in a pre-accident/injured state
Components
There are numerous components included in a work hardening physical rehabilitation program that your Physiotherapist may implement, such as: 
Education sessions that focus on performing the correct body mechanics during work-related tasks, work pacing, and injury prevention practices. This will include how to take care of back and neck pain, proper posture, and pain management during certain job tasks.
Physiotherapists may use supportive treatment during the rehabilitation program to alleviate pain, reduce inflammation, and increase the healing process. Supportive treatments may feature ultrasound, acupuncture, interferential current, laser therapy, hot and cold therapy, and manual therapy.
A structured exercise program that consists of a focus on strengthening and conditioning physical activities. The exercises will be in a supervised environment that uses various equipment to assist with the injured worker's range of motion, motor control, flexibility, stability, and strength. Equipment may include pulleys, free weights, resistance bands, strengthening machines, treadmills, stationary bikes, steps, stability balls, etc.
Simulated work tasks are created according to the essential duties that are required on the job. A Physiotherapist must assess the injured worker and understand the type of work tasks involved in their occupation. Job-specific tasks will be included in the work-hardening rehabilitation program and will be supervised, as well as progressed, in frequency, load, and duration.
Once the program is complete, the client will then be responsible for performing at-home exercises. Using what the client has learned about pain management strategies, correct ergonomics, and body mechanics, they will be able to return to work eventually.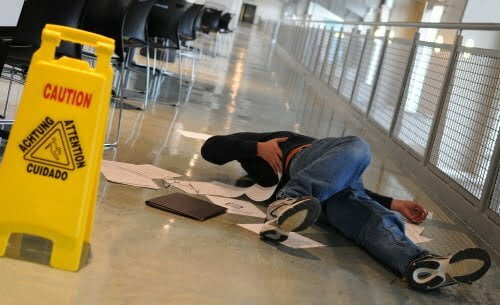 How Long Are Work Hardening/Conditioning Programs?
Work-hardening programs can range from 3-5 sessions per week, depending on the client's condition and the type of job they will have to return to. The length of the sessions that the injured worker will have to attend may gradually increase as the injured worker's functional abilities and exercise tolerance begin to improve.
After Work Conditioning Programs
Once the work conditioning/hardening program is completed, the injured worker may either:
Return to work full time/duty
Return to work full-time/modified duty
Receive a new job placement
Receive further treatment
At our Winnipeg physiotherapy clinic, we can assure you that we have the properly trained Physiotherapists capable of implementing work-hardening programs to get you to return to work in a timely fashion. We have assisted many clients seeking help after a work-related injury, and we have yielded positive results and outcomes. If you're looking for the right rehabilitation program, make an appointment with Fit4Life today.