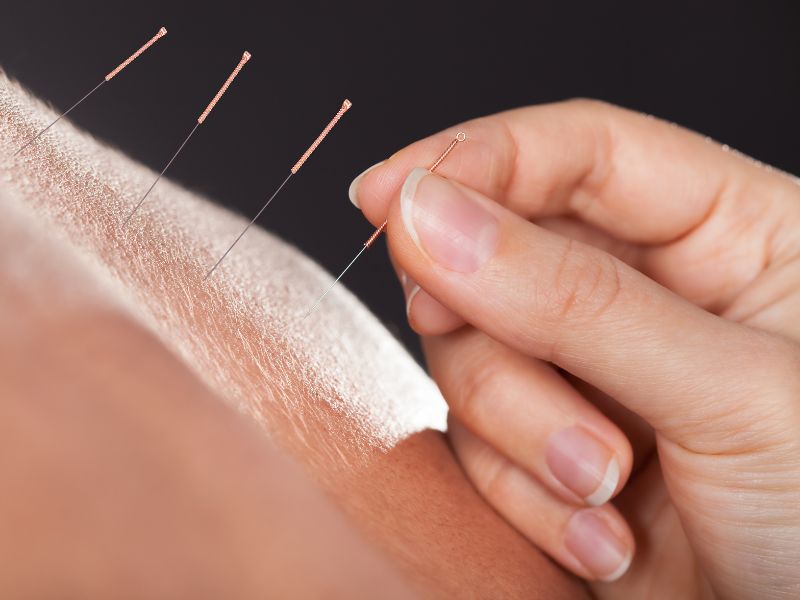 Acupuncture is a natural and effective form of healthcare that can help manage various health conditions and promote overall wellness. At our acupuncture clinic in Winnipeg, we offer a range of acupuncture services tailored to your unique health needs.
Introduction to Acupuncture and Our Services
Acupuncture is a form of Traditional Chinese Medicine (TCM). The practice involves inserting thin, single-use sterile needles into specific points of the body, known as acupuncture points or acupoints. Acupuncture works to stimulate the body's natural healing mechanisms. 
For most, the process is painless, with the insertion of the thin needles being compared to a pinprick or a mosquito bite. Many of our patients don't feel any discomfort at all!
For over 2000 years, acupuncture has been used to treat a wide variety of medical conditions. Today, we use the technique in our physiotherapy clinic to treat the following conditions:
Chronic pain

Muscle spasm

Headache

Migraines

Acute Pain

TMJ or Jaw pain

Whiplash

Muscle strains and joint sprains

Neurological conditions (i.e. Muscular Sclerosis, Parkinson's disease)

Low back pain

Osteoarthritis

Fibromyalgia 

Joint pain & stiffness

And more

Visit our clinic and enjoy the wonderful benefits of acupuncture today!
Benefits of Our Acupuncture Services
There are a host of benefits to acupuncture.
The most important of these is that acupuncture has little to no risk to most patients. The process has few contraindications (circumstances in which the treatment should not be used) and a number of different conditions that it can treat.
Our acupuncture services can help improve both your mental and physical health. It's believed that acupuncture does this by stimulating the nervous system and your body's natural healing mechanisms.
Acupuncture has been used as a treatment for chronic pain, including chronic headaches, migraines, lower back pain, and fibromyalgia. Acupuncture treatment has also been shown to relieve or reduce the symptoms of mental illnesses like anxiety and depression.
Because of the extremely low risk of the procedure, traditional acupuncture is often used as a complement to Western medicine—there are almost no contraindications. Other Traditional Chinese Medicine and acupuncture are also used in combination to relieve symptoms. For this reason, doctors are more and more likely to recommend acupuncture as a complement to treatments for all kinds of conditions.
During your initial consultation, your therapist will determine whether or not acupuncture is a good fit for your treatment plan.  Our professionals, trained in acupuncture, practice in a relaxing environment we've created to maximize the benefits of the treatment.
Our Team and Their Qualifications
Our team consists of skilled and licensed professionals: Massage therapists, and Physiotherapists individuals trained in acupuncture who are licensed to practice in Winnipeg (and throughout Canada).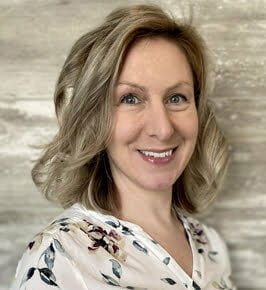 Tori Sloane is a certified physiotherapist who is trained in acupuncture. Tori has worked in private practice physiotherapy (right here in Winnipeg) for over a decade; she expanded her training to include acupuncture in order to better serve her patients. Combining a variety of different disciplines, she'll help you find the acupuncture treatment plan that's right for you. She is also trained in dry needling. This is a more aggressive type of acupuncture that can help reduce chronic muscle spasms or soft tissue adhesions.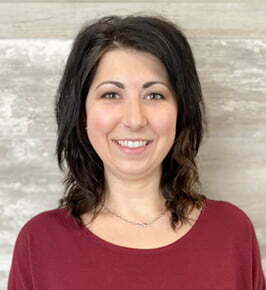 Danielle Fraser is a certified physiotherapist trained in acupuncture, having earned her certification through AFCI (Acupuncture Foundation of Canada Institute, an acupuncture association now called Acupuncture Canada) in 2011. Her specialties include treating patients with Parkinson's disease. She's also focused much of her practice on treatments for women, with her education in Women's Health.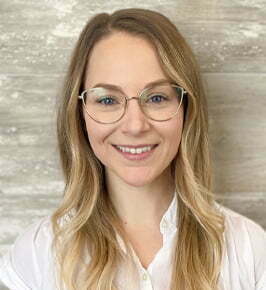 Shanley Mowat is a physiotherapist with a Master's in Physical Therapy. She has trained in acupuncture as part of her continuing education and her mission to provide the best care to her patients. Her focus on a holistic approach to patient concerns has led her to train in treatment plans incorporating a variety of techniques.
What To Expect During an Acupuncture Session
Your acupuncture treatment will be a relaxing experience. 
We start with an initial consultation to determine whether or not acupuncture is the right treatment for you and what conditions we'll be treating.
From there, your physiotherapist will bring you to a comfortable treatment table. You'll lie down on the table, and your therapist will begin inserting the needles into specific acupuncture points. This procedure lasts anywhere from 15-30 minutes, and it often takes place after other physiotherapy treatments.
The needles are left in for 15-30 minutes—during this time, you may feel a variety of sensations, including tingling and dull aches. Many of our patients find these sensations relaxing.
When the needles are removed, patients report a wide variety of different feelings—some feel energized, while others might feel comfortable fatigue or relaxation. Many patients report immediate relief of symptoms.  Though for best results, most will return for weekly treatment for 6 to 8 weeks for chronic pain such as osteoarthritis or Fibromyalgia. Or 1-2 times a week for more acute types of pain such as a motor vehicle accident whiplash or ankle sprain.
Once your acupuncture treatment is completed, your physiotherapist will discuss aftercare—you'll be advised to drink plenty of fluids and rest. Your therapist may also have specific instructions based on your personal needs. 
Cost of Our Acupuncture Services in Winnipeg
At Fit4Life Winnipeg, we take a holistic approach to health, so when we believe that acupuncture will serve our patients, we include it at no extra cost in our physiotherapy services. 
The cost for these services varies—currently, we offer our assessment, physiotherapy, and acupuncture for $96.47. 
Thankfully, many insurance companies offer physiotherapy and acupuncture coverage (including many plans under Great West Life/Canada Life and Blue Cross). We offer direct billing—tell us who your provider is when you make your appointment, and we'll tell you if direct billing is an option.
Frequently Asked Questions
What types of acupuncture services do you offer?
We offer traditional acupuncture, a type of Traditional Chinese Medicine (TCM) that's the most widely studied and accepted form of acupuncture.
What conditions can your acupuncture services treat?
Acupuncture can help treat a variety of conditions, including:
Chronic pain

Muscle spasm

Headache

Migraines

Acute Pain

TMJ or Jaw pain

Whiplash

Muscle strains and joint sprains

Neurological conditions ( ie Muscular Sclerosis, Parkinson's disease)

Low back pain

Osteoarthritis

Fibromyalgia

Joint pain & stiffness

And more
Often, acupuncture will help not only with symptom relief but with relief of the underlying problem causing the symptom.
How can your acupuncture services help with pain management, stress relief, and women's health?
Women and AFAB ( Assigned female at birth) individuals report chronic pain, stress, depression, and anxiety more than men. By providing holistic treatment that complements Western medicine, our acupuncture services can better address these issues and help you feel better.
What sets your staff apart from others in Winnipeg?
Our staff take a holistic approach to medicine—they are physiotherapists who are trained in acupuncture. As such, they'll integrate both into your treatment plan.
How do you ensure the safety and effectiveness of your acupuncture services?
Our staff have taken numerous courses to ensure the efficacy of their acupuncture treatments. All of our needles are sterile and disposed of properly after treatment. We'll check in with you throughout your appointment to ensure your comfort and safety.
How long does an acupuncture session at your clinic typically last?
Our sessions last from 30-60 minutes, plus any physiotherapy.
How much does an acupuncture session at your clinic cost?
Acupuncture costs are included in our physiotherapy costs.
Does insurance cover your acupuncture services?
This differs from plan to plan, but both acupuncture and physiotherapy are frequently covered under major private insurance plans.
How can I schedule an appointment for your acupuncture services?
You can book an appointment online (the link takes you to our booking site) or contact us by phone or email to schedule an appointment.
Book an Appointment With Us
Acupuncture is a safe, healthy, and effective way of treating chronic pain, stress, and more. When combined with physiotherapy, the results can be truly amazing.
Our clinic is open to new patients in Winnipeg and the surrounding area. Interested in acupuncture? Book an appointment with us today.