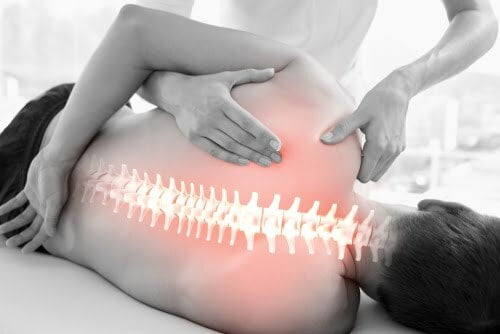 Pre and post-surgical rehabilitations are often recommended for those who are going in for orthopedic surgery. These types of surgeries can include the foot, ankle, knee, hip, hand, wrist, shoulder, neck, as well as spine surgeries. A trained Physiotherapist can create pre and post-surgical rehabilitation plans for you as you're preparing to go in for surgery.
The Benefits of Pre & Post-Surgical Rehab
Pre-Surgical Rehabilitation
Also known as prehabilitation or prehab, this type of rehab assists an individual both physically and mentally before going into a surgical procedure. The benefits of pre-surgical rehabilitation include the following:
Faster Recovery: Practising the exercises before your surgery will train your muscles and body in advance. The exercises you learn will become useful and can make the healing process a lot easier. Even a few sessions of Physiotherapy treatment before a surgical procedure can reduce the need for post-operative care in some patients.
Lesser Complications: You're more likely to experience complications in post-surgical procedures if you're already in a weaker state. Pre-surgical rehabilitation can increase both strength and immunity before going in for surgery.
Reduced Anxiety: Patients that go through prehab are often less anxious or worried prior to surgery. Not only can pre-surgical rehabilitation improve your strength, flexibility, and endurance, but it can also assist you mentally as you go into surgery.
Post-Surgical Rehabilitation
Starting a post-surgical rehabilitation treatment plan as soon as you're ready is an important step in the recovery process. The benefits involved in post-surgical rehab include:
Reduced Pain and Swelling: The pain and swelling experienced post-surgery can be a lot to handle. Post-operative Physiotherapy in Winnipeg can help decrease those post-surgery pains. Your Physiotherapist can also implement icing or ultrasound techniques to reduce localized swelling.
Improved Circulation: Not only does post-operative Physiotherapy help with increased blood circulation and faster healing, but it can also reduce the risk of a blood clot forming. In many cases, massage therapy can improve your circulation, as can numerous exercises.
Regained Strength: A Physiotherapy program can be utilized to strengthen specific areas of your body after surgery. The faster you regain your strength, the better the chances are of a quick and full recovery.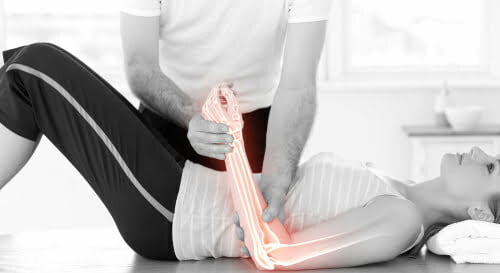 Why Is Pre-Surgical Physiotherapy Important?
While pre-operative rehabilitation isn't always suggested, it's a beneficial opportunity to ensure the surgical procedure has a positive outcome. The pre-operative rehab program doesn't only improve strength, but it can also lead to better balance, reduce strain on joints, increase your fitness level, and get you comfortable with what's to be expected after the surgery.
How Does Post-Surgical Physiotherapy Help?
A trained Physiotherapist has the knowledge and experience to plan for your unique needs. Depending on your surgical diagnosis, you'll be treated with an individualized program specific to your goals pre and post-surgery.
Our clinicians will assist you with the following expectations:
Exercise: Strength, balance, improved range of motion, cardiovascular, posture, and more
Manual Therapy: Soft tissue work and joint mobilizations
Education: Recovery timeframe, self-management methods, gait information, etc.
They will also communicate with your Surgeon throughout your Physiotherapy treatment to ensure the rehabilitation and recovery process goes as smoothly as possible.
What To Avoid Before & After Surgery
The worst thing you could possibly do is nothing at all. The weaker you are prior to surgery, the longer and harder it will be to gain the necessary strength needed afterward. The same can be said about lack of mobility. The less mobility you have before surgery, the longer it will take to regain it again. Simple rest after a surgical procedure isn't enough for the recovery process. You will need an ample amount of pre and post-surgery treatment to ensure the best outcome.
When To Start Pre & Post-Rehab
It can take 6-8 weeks to begin building strength for your post-surgery rehabilitation, so the earlier you can start prehab, the better. Once you have a surgery date scheduled, make an appointment with a Physiotherapist to figure out what your Physiotherapy sessions will look like.
The time to start rehabilitation after surgery can depend on the type of procedure and the protocol given by your Surgeon. With most orthopedic surgeries, you may be starting your Physiotherapy treatment within the first week of surgery.
Duration of Post-Surgical Treatment
The length of time you'll spend in rehab depends on the severity of the surgery. Some treatments can last as long as six months, while others might only be a few weeks. Getting the strength and mobility to return to sporting activities is what can take the longest. You'll notice that the treatments will be more frequent when you start and then gradually slow down toward the end of your rehab program.
The importance of a Physiotherapy program pre and post-surgery cannot be understated. If you require help to ensure the healing process is as easy as possible, make an appointment with our Winnipeg physiotherapy clinic today. We have many trained and skilled Physiotherapists that are equipped to prepare you for your surgery and guide you back to recovery.