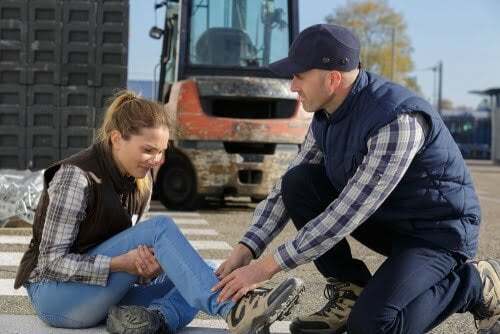 Dealing with a workplace injury can impact your job performance overall. When you're experiencing pain with injuries, Physiotherapy may be a suitable option to ensure you regain strength and mobility. The trained Physiotherapists at our clinic are here to assist you in becoming fit to return to work again.
What Is a Workplace Injury?
Some workplace injuries occur directly in your work environment and are associated with your duties as an employee. They can be a physical injury or illness, but they don't have to be a one-time incident. Often, work-related injuries or accidents happen gradually, leading to the onset of issues. Workplace injuries are quite a common experience, but they can also affect how you perform during your job, which can lead to an inability to work at all. The last thing you need to deal with, alongside the injury, is having financial woes.
Common Workplace Injuries
Certain types of workplace injuries are more common than others. Some of those injuries include the following:
Back Pain: The most common work-related injury, back pain, can occur for numerous reasons. It can result from too much force or pressure from lifting heavy items while using the wrong lifting methods or body mechanics. Back injuries will often form from continuously rotating or moving your spine the wrong way, especially while carrying heavy items. While this happens quite often in labour-intensive professions, you can also injure your back by sitting at a desk all day. Long periods of inactivity can lead to back problems also.
Sprains or Strains: Many workers will experience spraining or straining in their tendons and ligaments while on the job. These types of injuries can result in repetitive motions that lead to sprains or muscle strain during work-related tasks or during an accident, such as falling or hurting yourself while performing job-related duties.
Carpal Tunnel Syndrome: A condition that's often caused by repetitive motions, carpal tunnel syndrome occurs in the wrist's median nerve as it becomes restricted. Employees that are constantly typing may experience this condition, but it can result from any jobs that require repeated hand motion and movement.
Tendonitis: If you're performing repetitive motions or overusing parts of the body, it can eventually lead to tendonitis. This condition includes symptoms of pain, tenderness, and swelling. You may commonly experience tendonitis in your knees, shoulders, or elbows.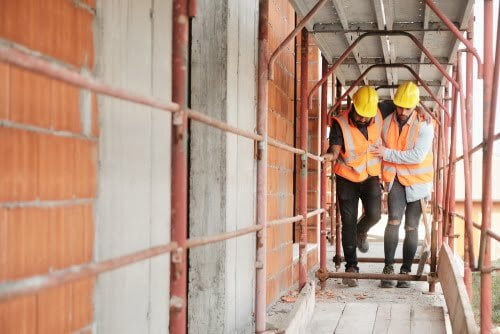 How To Report an Injury
Report to Your Supervisor
When injured, no matter how big or small, tell your supervisor as soon as possible. You may be required to fill out a form with detailed information about your injury. Your employer will also be required to complete an injury report to the WCB (Workers Compensation Board).
See a Healthcare Provider
You will need medical treatment to ensure that you recover properly. Provide details to your doctor about your injury. Any paperwork done by your doctor will help the WCB determine the best decision involving your injury claim.
Report to the WCB
If you've been injured in a work-related incident, and require Physiotherapy as a recovery method, the WCB can compensate you for an initial Physiotherapy assessment once your claim has been made.
During your Physiotherapy treatment, a Physiotherapist will conduct thorough examinations and report their findings to your case manager at the WCB. Once your workplace injury claim has been approved, 20 Physiotherapy sessions will then be authorized.
Your Physiotherapist will communicate with your WCB case manager if they deem it appropriate to have your work hours reduced or certain job duties restricted while you go through the recovery process.
Physiotherapy
Program Goal
While receiving our Physiotherapy treatment program, we ensure that each patient gets their own personalized approach to help with their related injury. Once we've assessed the damage, we'll find the best methods going forward so that you can return to work as soon as possible.
Our Physiotherapy for workplace injuries can assist with the following:
Improve strength, flexibility, and mobility
Improve function
Relieve pain or stiffness
Provide ergonomic or lifestyle advice
Assist with your return to work
Offer mobility aids needed with your injury


There are various forms of Physiotherapy that can be utilized to help you recover:
Massage Therapy: To assist with enhancing your circulation
Acupuncture: To create relaxation in your muscles or ligaments
Manual Therapy: For longer treatment times that include a "hands-on" approach
Reconditioning & Work Hardening: For those dealing with more serious workplace injuries


No matter how difficult or painful work-related injuries can become, we want you to know that we're here for you. Our Winnipeg physiotherapy clinic can provide expert Physiotherapy treatment methods tailored to meet your specific needs. Book an appointment with us today and begin your journey toward a full recovery.