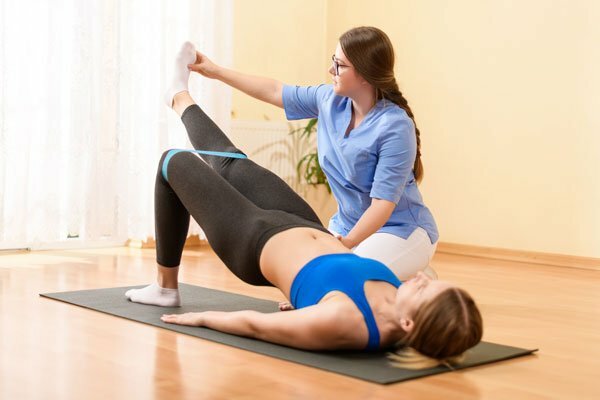 Fit4Life provides a unique discipline of Physiotherapy called Pelvic Floor Physiotherapy and Rehabilitation. Pelvic Health concerns are more commonly experienced by women but also affect numerous men. Pelvic Floor Physiotherapists are skilled in assessing the bones, musculature, ligaments, fascia and other pelvic floor muscles. As well as, the low back, hips, and pelvic floor constituents of the core. They evaluate the urinary, bowel, sexual, and reproductive functions of the core, which can have a significant impact on daily life.
Patients are treated in a private and comfortable treatment room which is virtually sound proof as issues with the pelvic floor can be sensitive and personal. We also have an innovative Electromyography (EMG) Biofeedback machine with electrical muscle stimulation designed to target the affected areas of the pelvic floor. EMG is a diagnostic tool assessing the health and reactivity of the musculature, as well as, the nerves that supply them.
What are the most common conditions that seek Pelvic Floor Physiotherapy and Rehabilitation?
The most common individuals that seek Pelvic Floor Physiotherapy and Rehabilitation are pregnant and postpartum women. These individuals commonly suffer from pelvic pain, incontinence, or commonly both. This is due to the many anatomical and physiological changes their body undergoes, which can have a significant effect on daily life. For postpartum women symptoms tend to be greater as there may be tearing, scar tissue, and/or complications from Vaginal or Caesarian section delivery. However, Incontinence is also very common for women more so than men who've suffered a low back injury, motor vehicle accident, fall, and also it is commonly a symptom postoperatively. Any trauma to the low back, core and pelvic area frequently cause pelvic health concerns (incontinence and/or pain.)
What conditions would benefit from Pelvic Floor Physiotherapy and Rehabilitation?
Pelvic Pain Urinary Incontinence (3 types)

Stress Incontinence: Involuntary loss of bladder control with physical activity or movement such as running, exercising or jumping. As well as, laughing, sneezing, or coughing.
Urge Incontinence: The strong and sudden urge to urinate followed by an involuntary loss of urine flow
Combination Incontinence: A combination of both stress and urge urinary incontinence

Feeling of weakness and instability in the Pelvis and/or low back area
Pregnancy-related Pelvic pain
Blocked Milk Ducts or Mastitis
Postpartum Recovery of the Pelvic Floor (Pain and/or Incontinence)
Postpartum Abdominal Separation
Endometriosis
Fecal Urgency
Pelvic Organ Prolapse
Menopausal Vaginal Discomfort
Bladder or Uterine Prolapse
Sexual Dysfunction and/or Discomfort
Coccydynia (Inflammation of the tailbone)
Urinary Retention
Interstitial Cystitis (Bladder pain)
Pre and post-surgical Pelvic Floor Training
Post-Radiation Therapy for Cancer treatment
Pelvic floor dysfunction
What does a Pelvic Floor Physiotherapy Examination entail?
The Pelvic Floor Examination commences externally. The external examination consists of evaluating the range of motion of the low back, pelvis, and hips. Following this, the patient is given privacy to change out of their lower body clothing and lay under a sheet and kindly wait a moment for the Physiotherapist to return and begin the Internal Exam. Internal Examination consists of assessing the skin, musculature, ligaments, bones, organs, ligaments and nerves of the internal pelvis. Gloves are worn and the Physiotherapist uses special lubrication. The Internal and External Examination takes 1 hour. Subsequent treatment times vary depending on the severity of your condition, your Physiotherapist will suggest to you 30, 45 or 60-minute treatment times, to help improve your symptoms and overall quality of life in your daily life.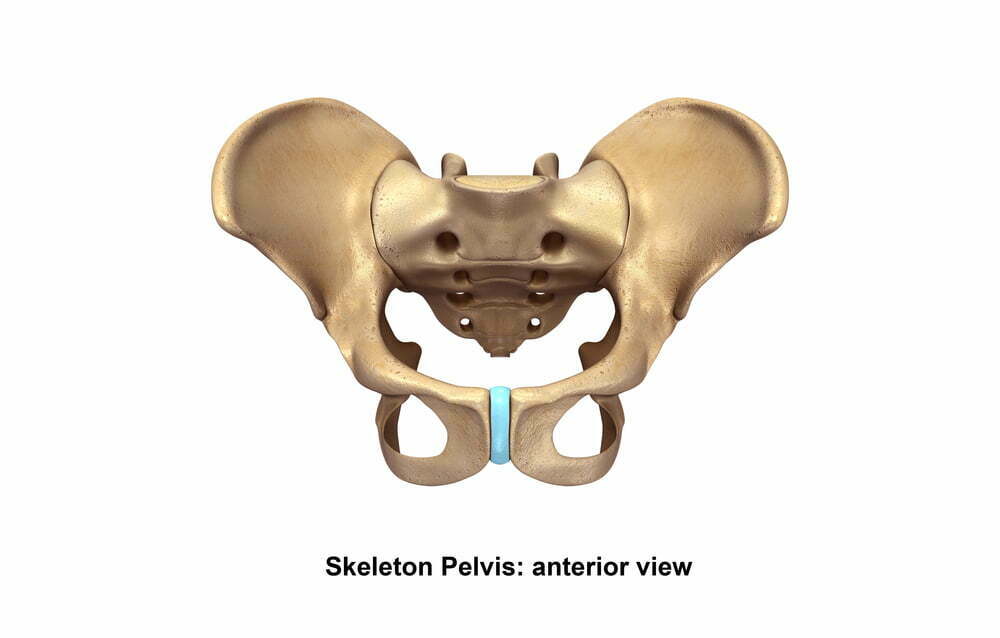 What does a Pelvic Floor Physiotherapy treatment entail?
EMG biofeedback machine used to stimulate weak or deactivated pelvic floor musculature (Individual probes must be purchased for your individual use only. You are required to bring them with you to your Pelvic Rehabilitation sessions. Cost is a one-time small fee of $45.)
Manual therapy to loosen tense muscles and ligaments
Pelvic Floor Exercises prescription to strengthen weak or deactivated muscles
Myofascial release to loosen taut soft tissue of the abdomen, pelvis, low back, and hips
Strategies to assist in support of pelvic floor organs
Mobilizations to lumbar and pelvic girdle joints for pain reduction and improved mobility
Visceral mobilization to help with abdominal muscle activation and core strength and function
Is Pelvic Floor Physiotherapy Painful?
Physiotherapy for the pelvic floor and pelvic floor muscles is not painful. The key is to try your best to breathe deeply and relax, thus preventing constriction of specific zone that may provoke mild pain.
What is an EMG biofeedback machine, and what does it do?
EMG stands for Electromyography. The EMG biofeedback device is a medical tool used to help Clinicians assess the health of the muscles and nerve cells (motor neurons) of the pelvic floor. Motor neurons transmit electrical signals to the specific muscles that they supply thus causing them to contract. If there is a interruption in this communication this is where complications arise. With the use of your own EMG probes the Clinician will assess the reactivity of specific musculature. If this musculature is non reactive or low functioning your Clinician has found the cause of you pelvic health concerns. They will then train you on how to rehabilitate this area with Pelvic Floor Exercises.
Does my insurance provider cover Pelvic Floor Physiotherapy?
Physiotherapy treatment is covered under your regular third party insurance provider plan for Physiotherapy.
Do I need a doctor's referral for Pelvic Floor Physiotherapy?
No, you do not need a Physician's referral for Physiotherapy. However, some insurance providers do require a physician's referral to approve the cost treatment/physiotherapy insurance claim. We suggest you call your insurance provider to find out this information as all insurance plans as well as providers vary.
Think you're in need of Pelvic Floor Physiotherapy? Get in touch with our Winnipeg physiotherapy clinic today!