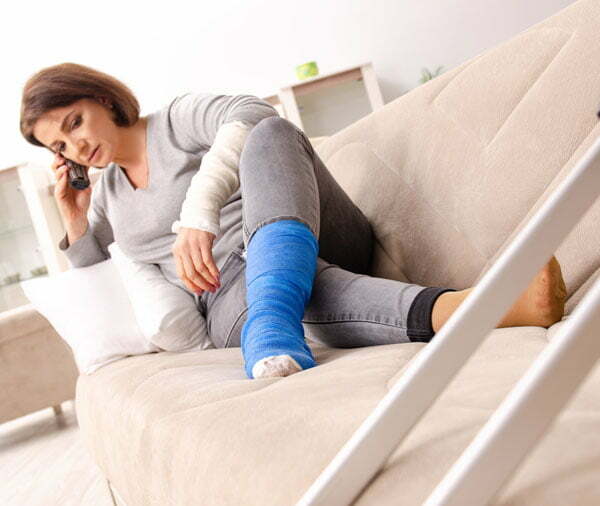 If you've been in a motor vehicle accident that resulted in injuries, Manitoba Public Insurance (MPI) may compensate you for Winnipeg Physiotherapy treatments. While a doctor's referral isn't necessary to receive physical therapy treatment, it's important to make an appointment with them.
How To Report to MPI After a Car Accident
After your accident, it's important to call MPI (204-985-7000) in a timely fashion to make a bodily injury claim if you're suffering from painful symptoms. Upon MPIs approval for a physical therapy assessment, you can call us to schedule an appointment. A licenced Physiotherapist will assess your condition and report their findings back to MPI. You will then find out if MPI will cover your injury claim and if so, how many treatments you will need to receive.
The Most Common Accident Injury
The common injuries experienced after a car wreck are as follows:
Whiplash 
Head injuries
Neck or back pain
Jaw pain
Head injuries
Chest injuries
Joint dislocation 
Broken bones
Muscle strains/tears
Ligament sprains/tears


Head or back injuries after a car accident are the most common type of damage experienced. Blunt force trauma to the head during a car wreck can result in skull fractures, problems with vision, and concussions. You may experience headaches and vertigo with a concussion, which can make you feel dizzy and/or nauseated. 
With whiplash being one of the most common motor vehicle accident injuries, people may experience a neck injury after the accident. Whiplash is a car injury that can cause excruciating pain and restrict your range of motion. You may experience broken ribs or damaged internal organs from the sudden movement of the neck, head, and torso from whiplash. 
How Do Physiotherapy Treatments Help?
After a motor vehicle accident, you may experience some of the following symptoms:
Chronic pain: Usually in the head, neck, shoulders, back, and torso
Reduced range of motion
Headaches
Swelling, stiffness, and tenderness
Headaches
Nausea
Issues with vision
Tinnitus 
Bruising and contusions
Numbness or tingling sensations


There are many reasons why you should see a Physiotherapist after a car crash. The treatment plan and recovery process are essential to prevent long-term damages and promote a pain-free life. Not all symptoms may develop after a car accident injury. When patients undergo Physiotherapy, a personalized treatment plan is designed to keep the pain symptoms at bay, as well as increase the car accident injury recovery time and restore both flexibility and strength. 
The sooner you receive physical therapy treatment after a motor vehicle accident, the less likely you are to experience chronic pain and the development of further conditions.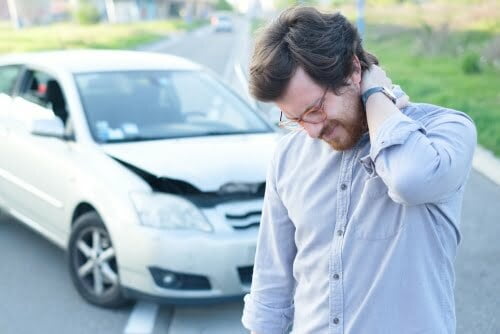 Benefits of Physiotherapy 
Reduce Pain 
Physiotherapy can help reduce the pain resulting from car accident injuries. A treatment plan can include therapeutic exercises that can help pump blood, oxygen, and nutrients into the injury site to enhance the healing process. A Physiotherapist will prescribe specific exercises and stretches to improve your function and range of motion. 
Restore Function 
Physical therapy treatment can restore function for those with old car accident injuries, even if you weren't in one recently. Despite how recent the motor vehicle accident injury is, you will always benefit from Physiotherapy. By combining cardiovascular rehab techniques with strengthening training, treatment can help relieve old pain and increase your mobility. It's an effective way of dealing with the pain from motor vehicle injuries without relying on pain medication. 
Treat Vertigo
Vertigo can be an extremely uncomfortable condition to deal with after a car accident. Physiotherapists can provide the correct services to treat vertigo and fix the dysfunction in the vestibular system. 
Avoid Surgery 
If you don't receive Physiotherapy treatment after a car accident, you could increase your chance of requiring surgery. Physical therapy can strengthen your muscles, tendons, and ligaments, which help with protecting the body's structure. 
Types of Physiotherapy Treatment 
The goal of Physiotherapy is to help individuals improve their ability to move and function throughout their lifespan. 
Some treatments options that Physiotherapists may recommend include the following: 
Personalized Exercise Treatment Plan: Exercises are an important aspect of recovery after a car accident injury.
Massage Therapy: Our Massage Therapists can work on the affected area to promote better circulation, as well as reduce stiffness and pain. 
Manual Therapy: A more hands-on approach that Physiotherapists can use to treat musculoskeletal injuries resulting from a car accident. Manual therapy may include manipulation/mobilization of the joints and soft tissues.
Acupuncture:  An effective treatment tool that relieves pain and improves range of motion.
 
The types of treatment used in assisting car accident injuries will typically include specific exercises, stretching, targeted massage, manual manipulation, ultrasound, cold therapy, and aquatic therapy.
If you're suffering from a motor vehicle accident injury, don't hesitate to book an appointment at our clinic. Numerous injuries occur as the result of a car crash, and our physical therapy treatment options are available to assist your unique situation. We have licenced and skilled Physiotherapists that will get you back on the road to recovery.