We offer a variety of different massage therapy services for people of all ages and all body types. Our services include:
Our skilled team of massage therapists customize your massage to suit your body and needs. We take a caring, holistic, and informed approach to massage therapy. After all, We know how important your physical health reinforces your general well being.
We're here to help!
Our Approach to Massage Therapy
We favor a holistic approach to massage therapy. The goal of our massage therapy program is to:
Winnipeg Massage Services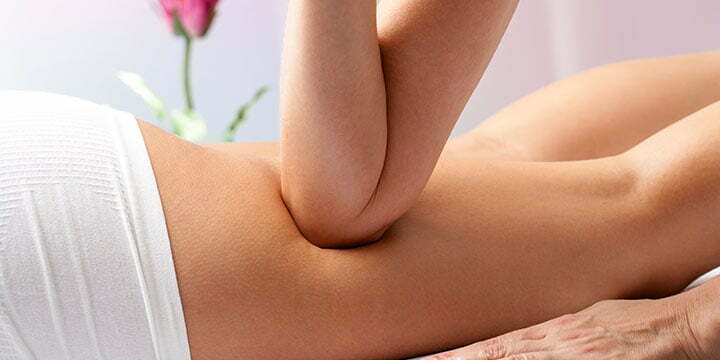 A deep-tissue massage can improve your wellbeing  by reducing muscle pain and relieving stiffness. Your massage therapist may recommend a deep-tissue massage to help with sports injuries, chronic pain, and other medical conditions.
By targeting the deeper layers of your muscles and joints, we can promote healing by improving blood circulation, reducing stress through complete body relaxation, and helping you identify where pain or discomfort is coming from in your body.
This is one of the more intense massage therapies we offer. The goal here is not relaxation—though many of our clients feel incredibly relaxed after their massage. Our goal is to relieve pain, stress, and tension found in the deepest layers of the muscles—and by doing so, to promote healing and overall wellness.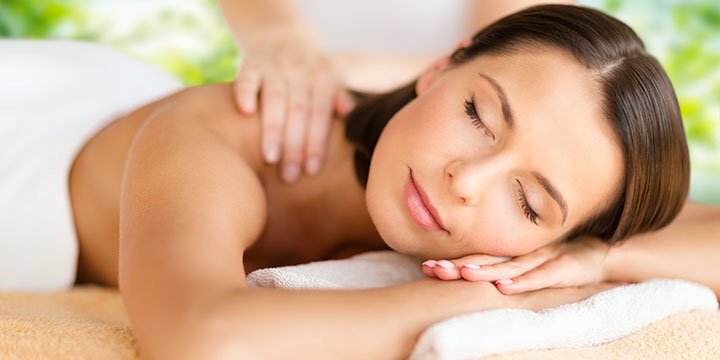 The goal of a relaxation massage is not to treat injuries or chronic pain—though it can help prevent injuries and improve circulation. Our goal is to help you de-stress—this is an excellent weekend massage to help bring you from work mode to relaxation mode.
Along with the smooth, gliding motions used to relax your body and mind, we may play soothing music to help you reach a state of total relaxation. The therapists at our massage clinic come from various disciplines; they'll use their training and combine these techniques to help you relieve stress and tension.
We know that every body is different—don't be afraid to tell your massage therapist if there's too much or too little pressure. We want you to have the most relaxing massage possible.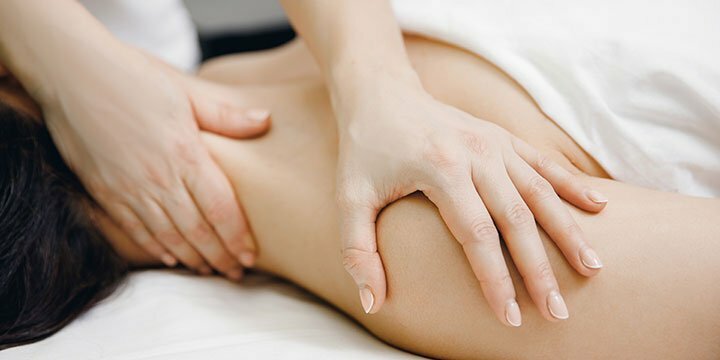 Therapeutic massage is a broad term—any massage used to address a specific issue might be considered a therapeutic massage. Our massage therapists will use many techniques to provide anything from myofascial release to addressing sports injuries.
Our therapeutic massages may include kneading, rolling, deep tissue techniques, and more—it all depends on the issue we're addressing. We take a holistic approach to massage therapy; we'll treat the issue you're concerned about and help you recognize where that injury may have stemmed from. 
Regular relaxation and deep tissue massages can help reduce tension and improve circulation—using these in tandem with targeted therapeutic massages may produce the best results!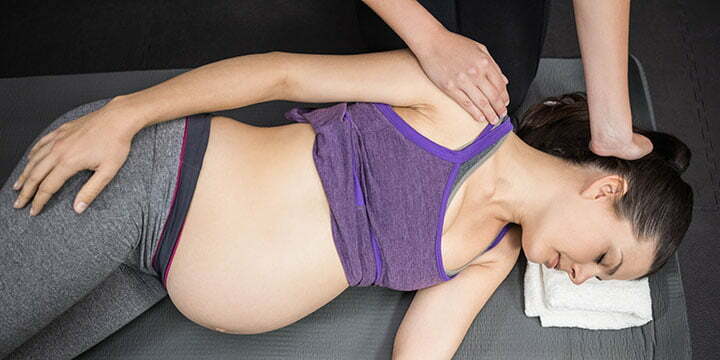 This type of massage focuses on reducing the stress and pain often associated with pregnancy. Many of the common physical distresses associated with pregnancy include backaches, leg cramps, constipation, and swelling. Ensure you communicate the symptoms you are experiencing with your Clinician for maximal relief from treatment.
Positioning is carefully planned during the treatment to assist in pain reduction and consideration of your growing baby. You may lay on side on your side if you wish, however, we offer an exceptionally comfortable treatment table specially designed for our expectant mothers to be able to lay onto their stomach with large spacings for your growing belly and breast tissue.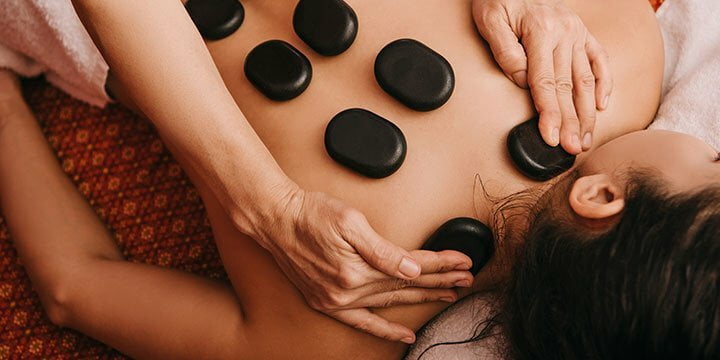 Our basalt stones are in various shapes and sizes, polished smooth and exceptionally retain heat. They are heated in a professional heater until they are within a precise temperature range of approximately 65-70 degrees Celsius.
The hot stone is placed in the palm of your skilled Massage therapist's hand while they target the stiff and sore musculature throughout your body.
Most individuals find the warmth of the hot stones to be soothing and relaxing. Hot stone massage is a good Massage technique to choose for those who have muscle tension but prefer a lighter massage. The warmth relaxes tight musculature, allowing the therapist to release the muscles using a softer pressure.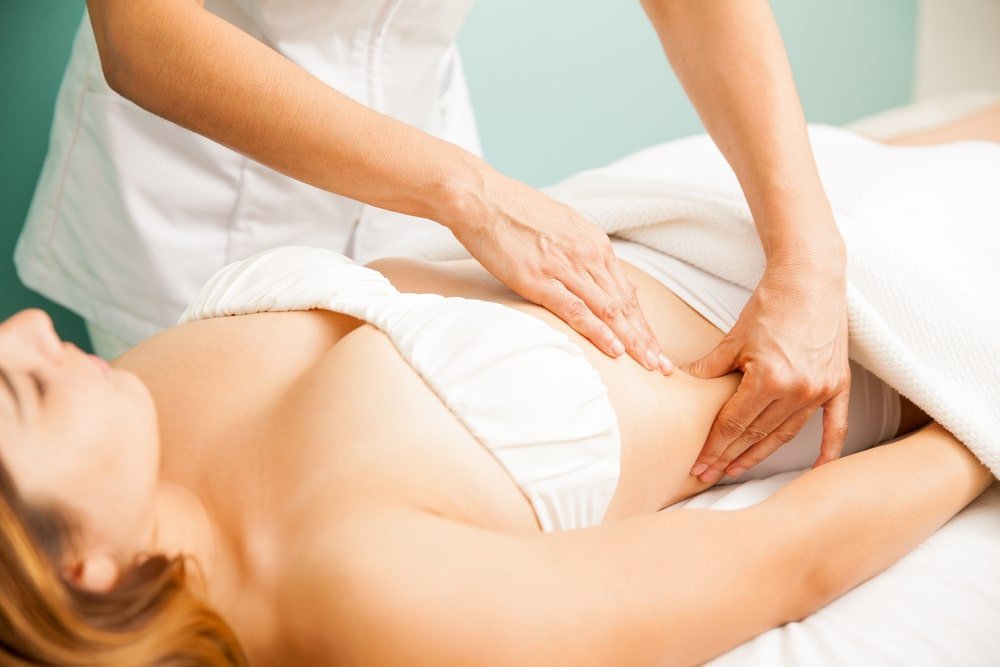 A light, superficial treatment aimed to encourage circulation and reabsorption of lymphatic fluids to relieve swelling and the pain/discomfort associated with swelling.
This treatment involves a series of gentle, light pressure techniques to help move the excess lymph fluid from your tissues back to your lymphatic vessels easing the swelling.
Lymphatic drainage massage will best benefit those who are experiencing:
Swelling due to injury, surgery, illness or infection
Swelling of extremities due to limited mobility
Sinus pressure and puffiness in the face
What types of conditions would benefit from a Lymphatic Drainage Massage?

During cell division in the womb, the soon-to-be fetus divides into 3 layers: the endoderm, mesoderm, and ectoderm. The ectoderm develops into the skin and brain, which forms a clear neural connection between the skin and the brain. One way to look at it is that "the brain is the innermost portion of the skin, and the skin is the outermost portion of the brain". This is significant because it demonstrates how touch impacts brain development. The more tactile stimulation the baby receives throughout its first year of life permanently impacts brain development. The purpose of infant massage therapy is to not only treat postural conditions that the child developed in the womb, but to teach the child's family how to provide the tactile stimulation that a developing baby's brain needs in order to grow efficiently. For this reason, most infant massage sessions are geared towards TRAINING THE FAMILY, rather than the therapist treating the infant herself. To add to this, most newborn families cannot afford regular massage sessions for their infants, so it's important to give them the skills to provide for the baby at home.
Hot Stone Massage Therapy Prices
* Massage fees above are GST inclusive.